By Booking online online you receive a 10% discount from our normal Prices.
IF YOU ARE A COMPLETE BEGINNER
we suggest that you sign up for our
Beginners Course
(maximum 3 students per group) or take a private course.
First, you will learn basic theory on the beach simulator, learn how to maneuver the board and how to control the sail. We guarantee you will have a lot of fun on your first steps towards becoming a windsurfer. Prices include all equipment, instructor, transfers, full use of beach facilities and rescue service if needed.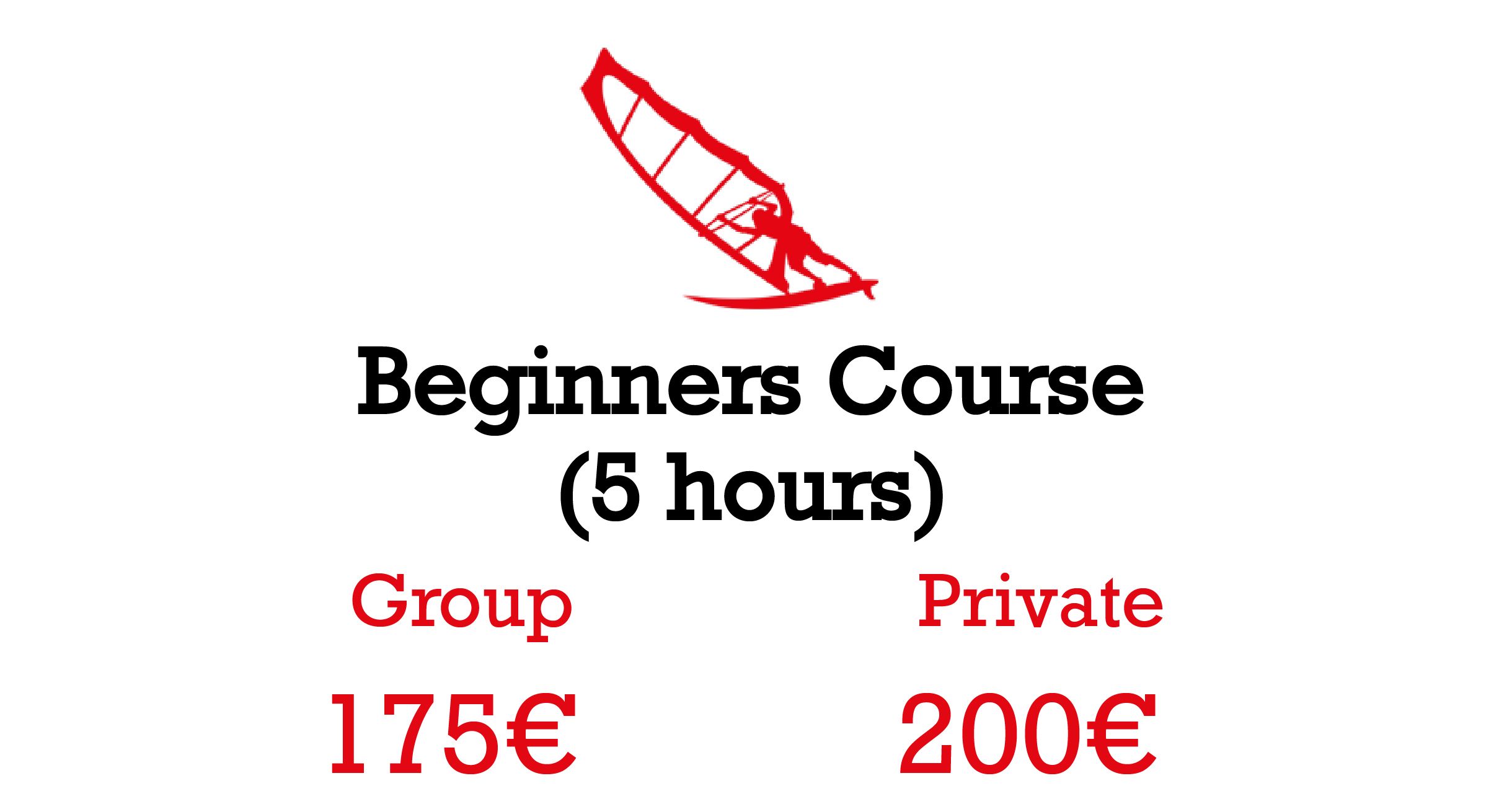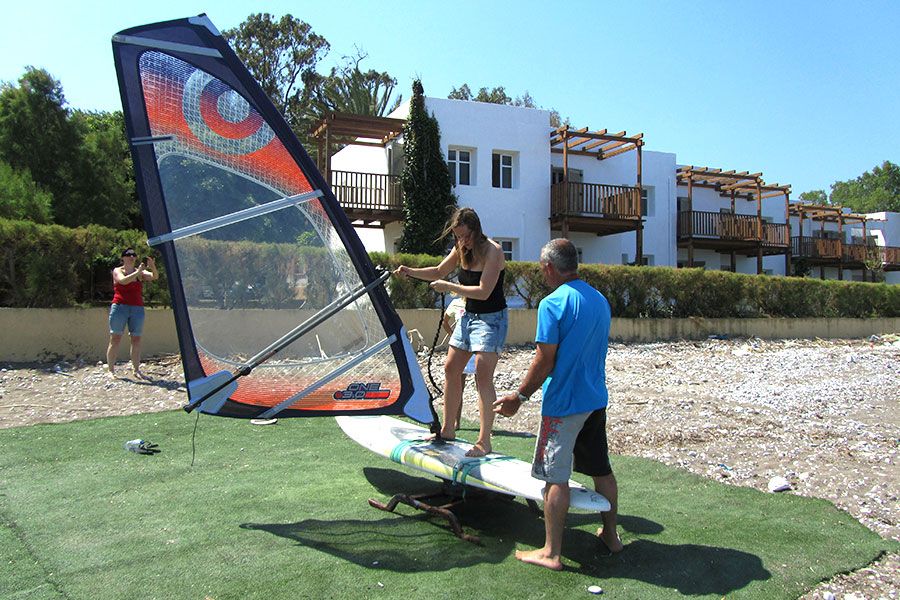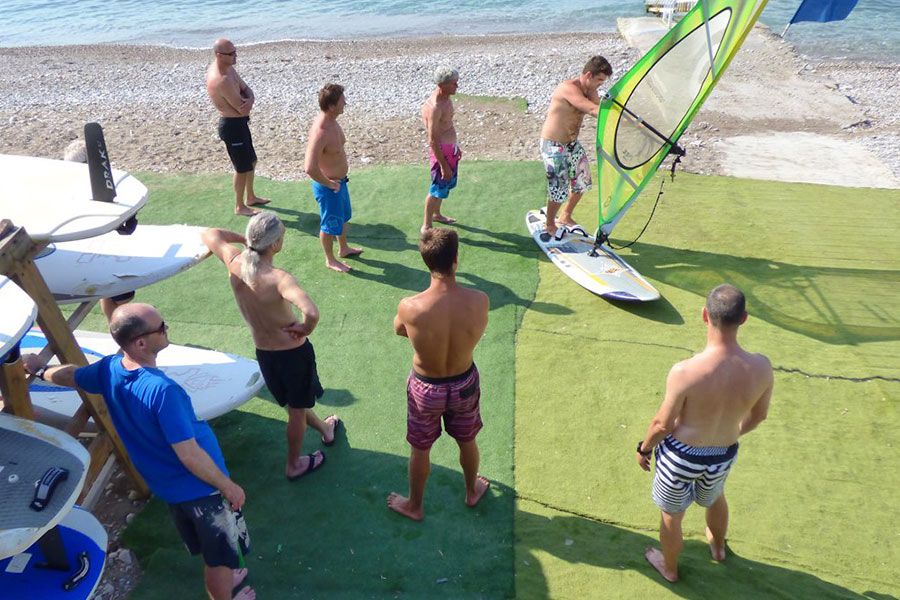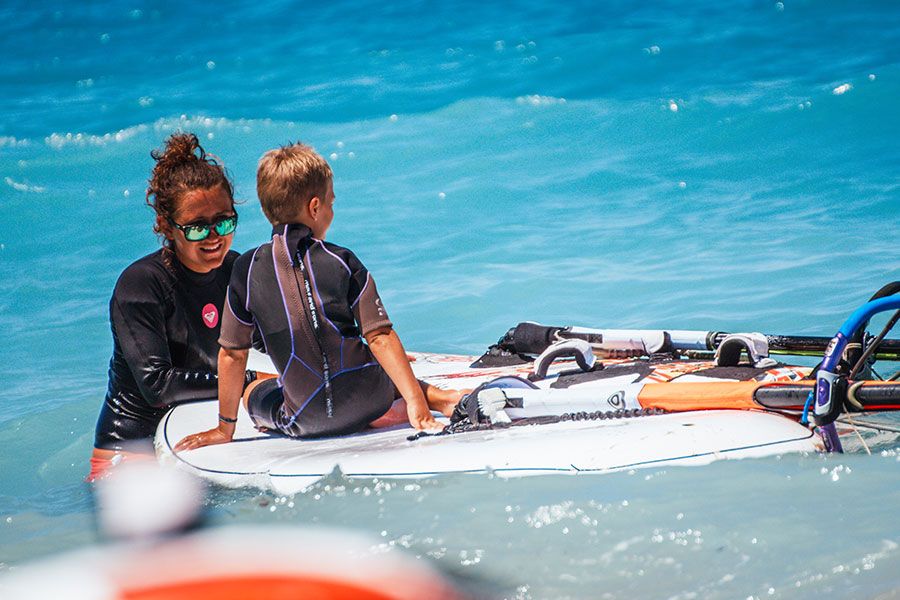 IF YOU HAVE EXPERIENCE AND WOULD JUST LIKE TO IMPROVE YOUR TECHNIQUE

 then why don't you sign up for an

Intermediate or Advanced Course
with your own personal instructor to maximize your progress.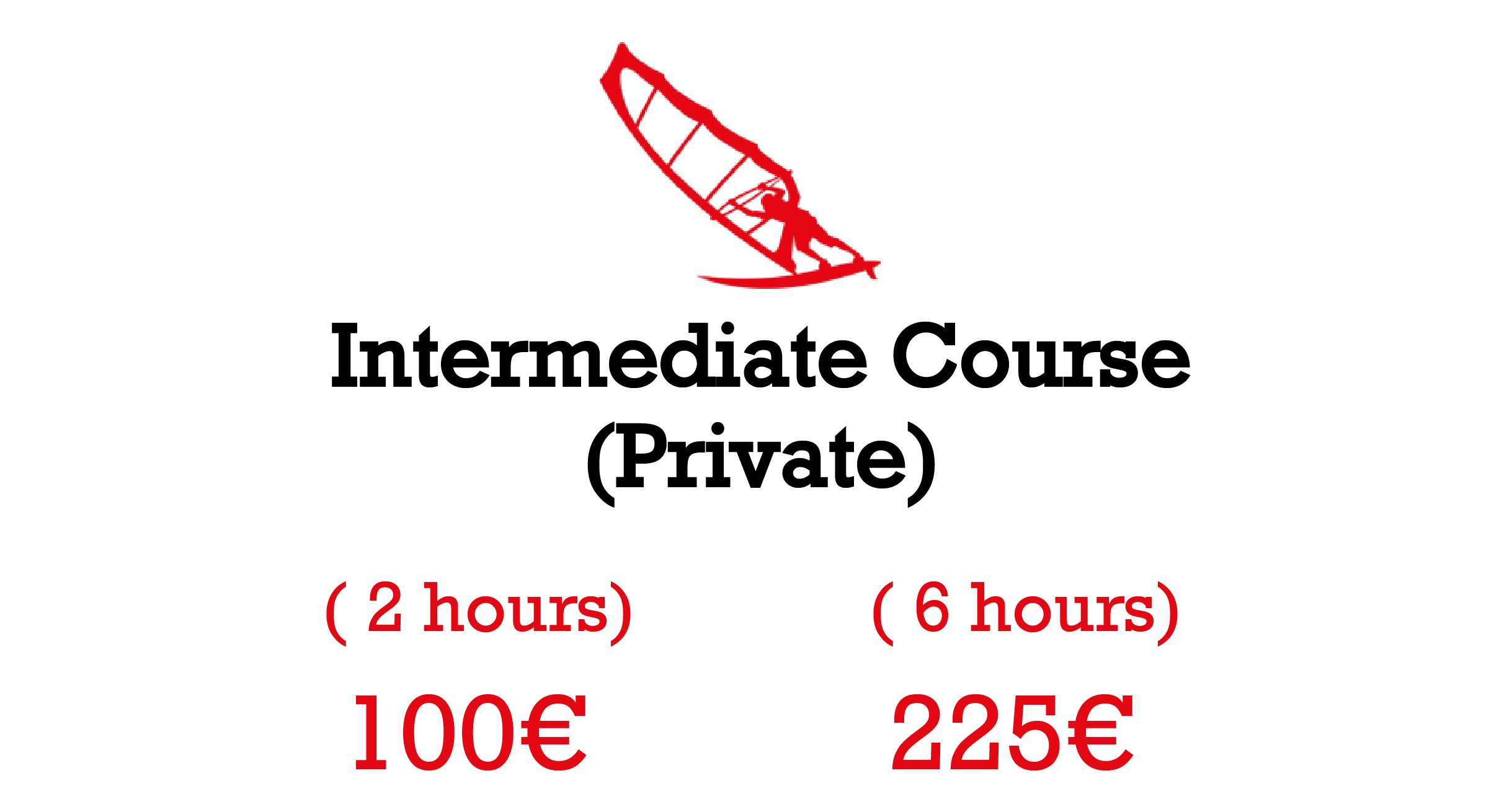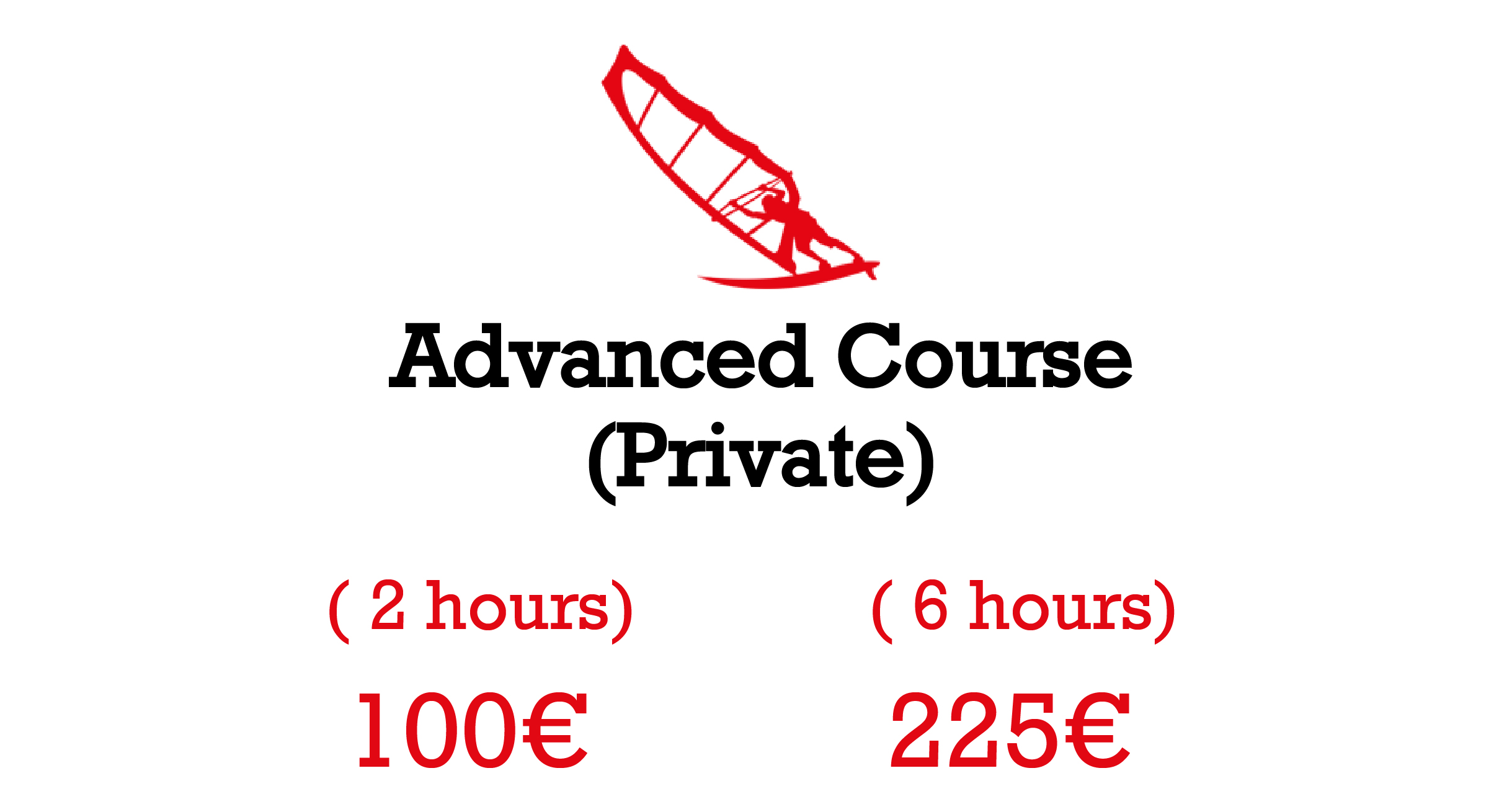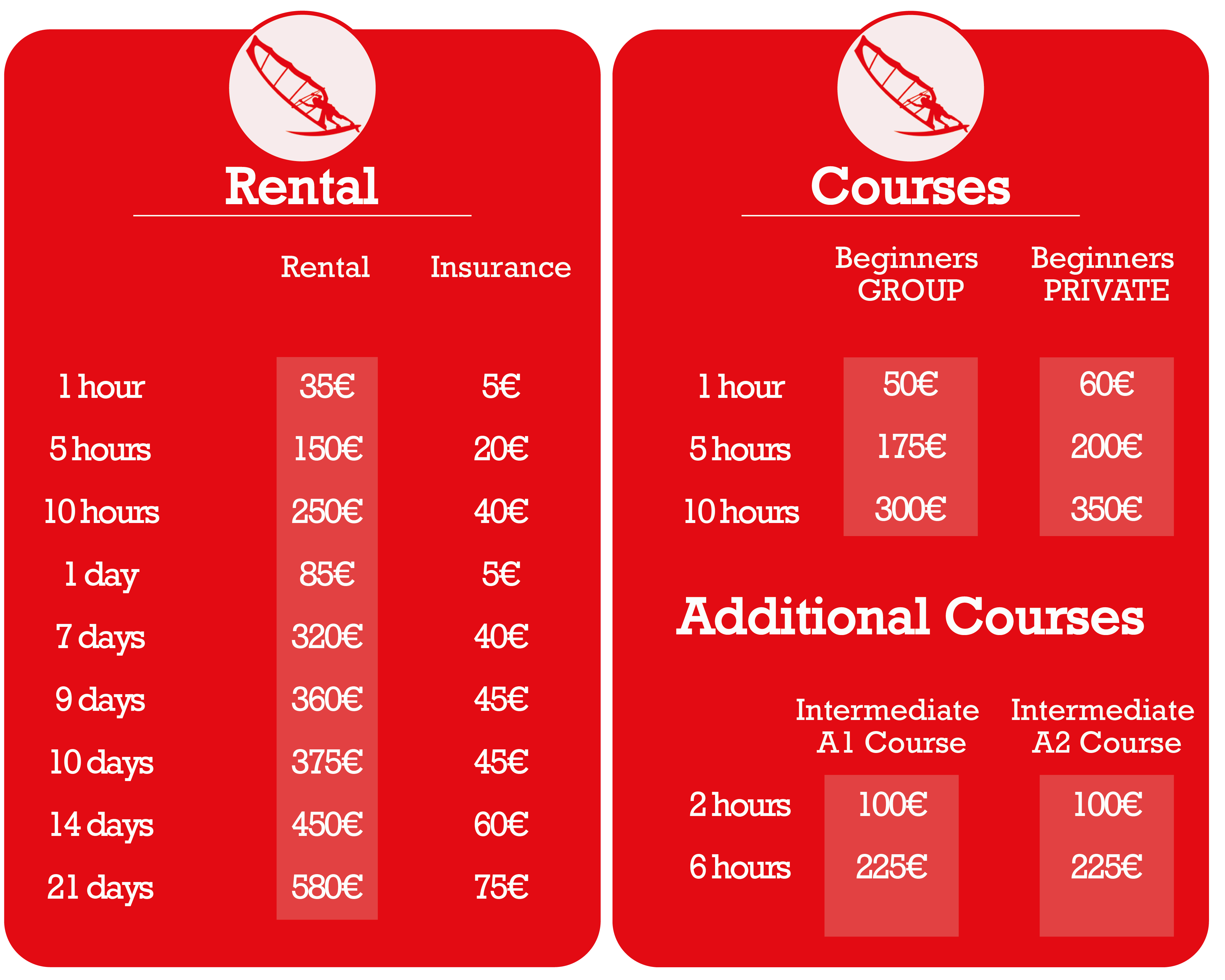 IF YOU ARE AN INDEPENDENT WINDSURFER and can surf upwind with no problem then you are welcome to rent equipment. We rent hourly, daily or weekly and allow you the flexibility of changing equipment, different boards and sails, whenever you like throughout your sessions. We work with a valet rigging service which means everything will be set up for you each time you go on the water. We also offer a Pooled Rental system (1 set of equipment shared between 2 people) which costs just +30% on the rental price. The rescue service, full use of beach facilities and transfers from your hotel are included in the rental price.