At Windsurfers' World the fun doesn't end when the sun goes down. Sunsets in Ixia bay are stunning. What better way to relax after a hard day of windsurfing than by sitting on our decked beach terrace, beer in hand, watching the sun go down – hanging out with the other surfers and sharing your windsurfing tips .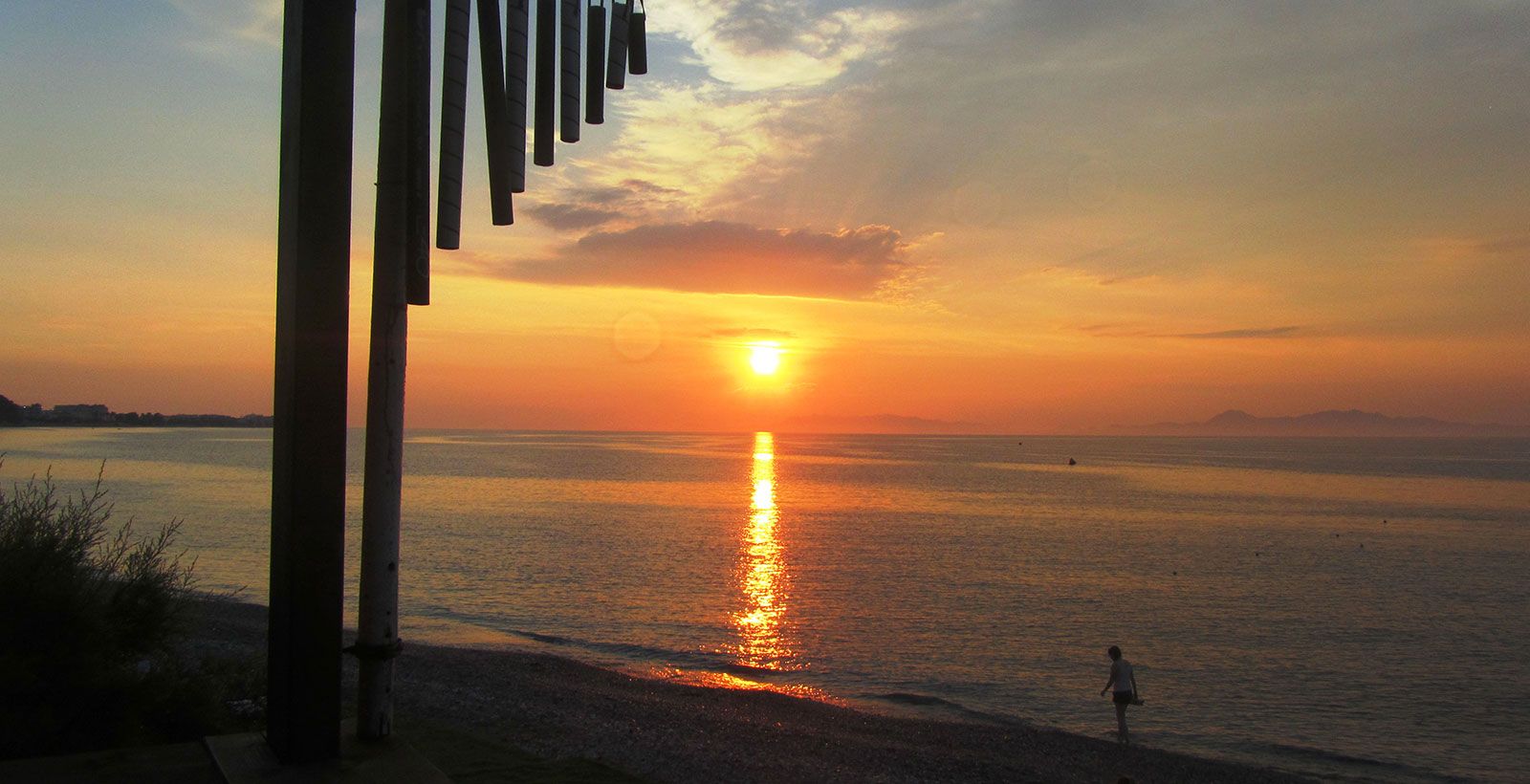 For party lovers, we regularly organize beach BBQs and late night beach parties with music, dancing and fun for everyone. For those who want to experience the 'Real Greece' we frequently arrange village evenings in authentic Greek Tavernas.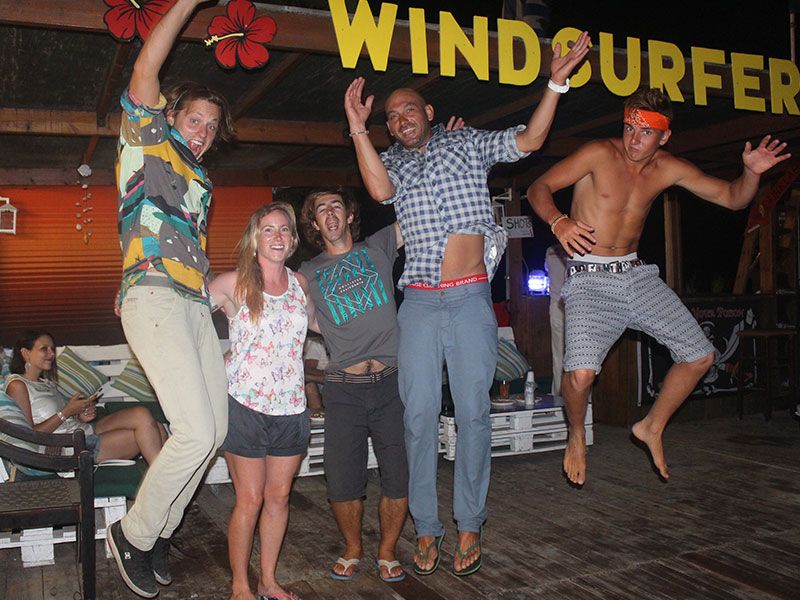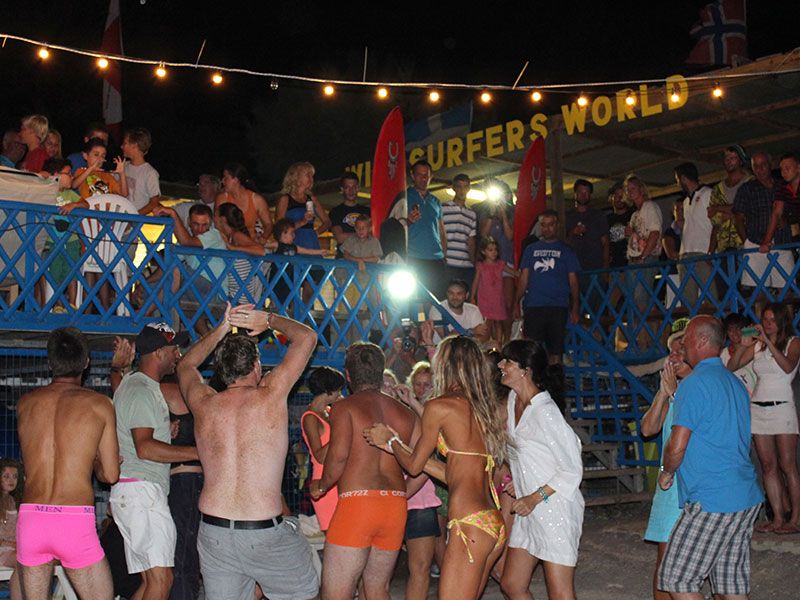 Ixia offers many opportunities to eat and drink – small cafes where you can have your breakfast and morning coffee, cool bars where you can try out a range of excellent cocktails, local tavernas with delicious home-made food and all at fair prices. A typical Greek thing you should try in the restaurants is Meze (also called Mezedes) – these are small plates of food like Greek salad, tzatziki dip, fried cheese balls, stuffed vine leaves, grilled peppers and aubergines followed by a main course of meat or fish.
It's so delicious and there are so many different variations, depending on the restaurant and what food is fresh that day. After an exhausting day on the water this will refuel your energy levels! Just a short drive from Ixia are the villages of Ialysos, Kremasti, Pastida and Maritsa which all have a choice of restaurants where you will find locals eating in a non-touristic atmosphere. Absolutely worth a visit! If you want to buy and make your own food then there are also some supermarkets close by and the small road side kiosks which are open 24/7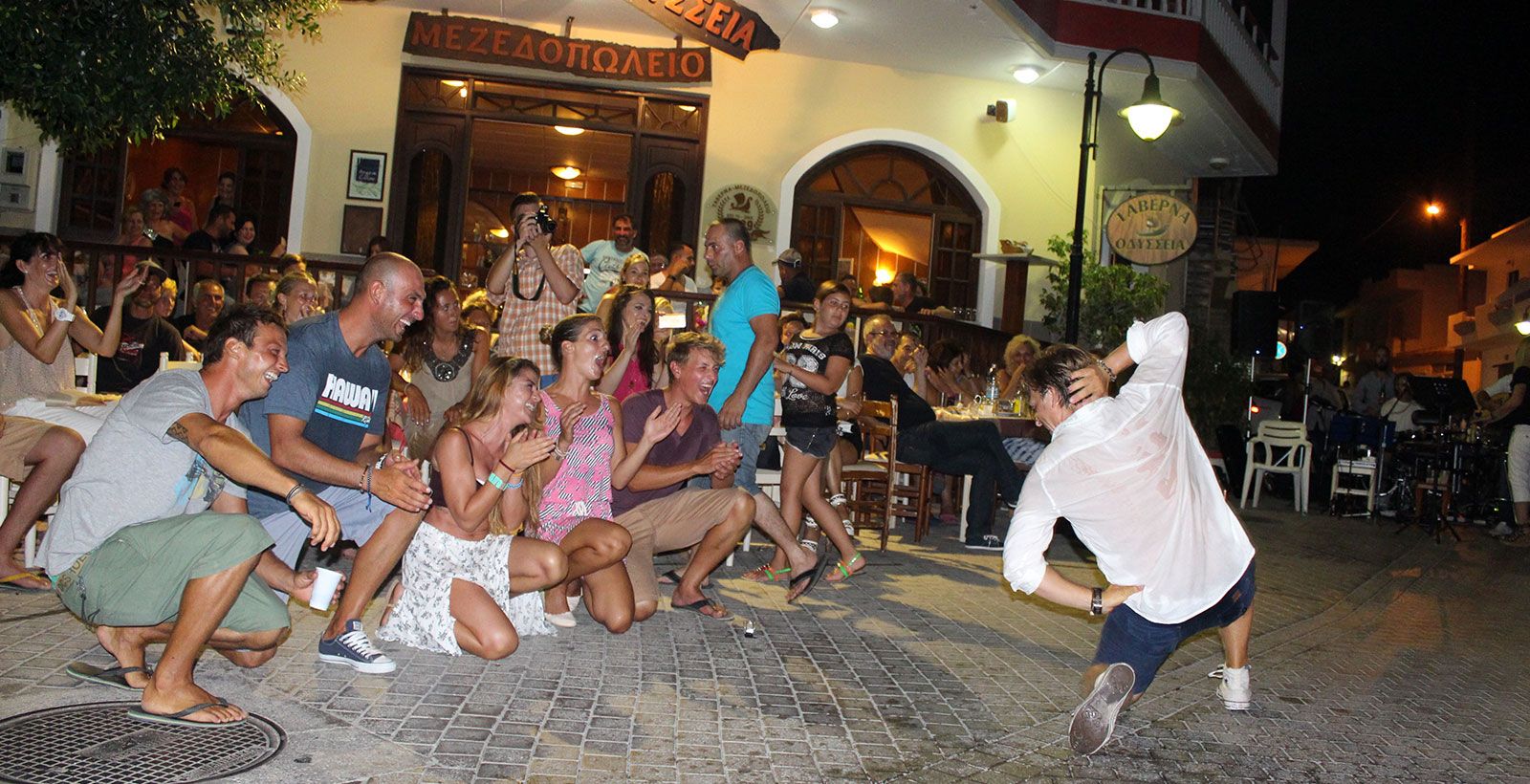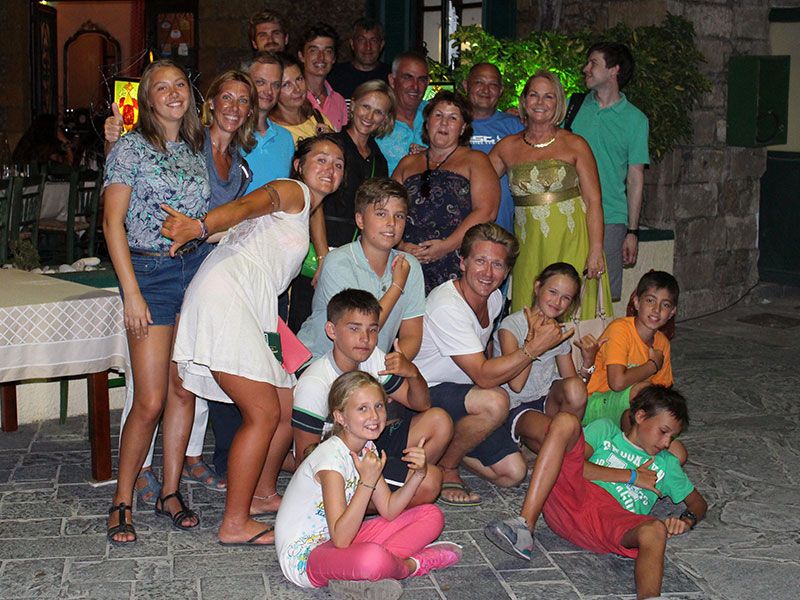 Rhodes town is a great place to visit and enjoy evenings out. Especially worth a visit is the Medieval Old Town where you can find a lot of small and very stylish bars, outdoor discos, nightclubs and much more. Another option in the New town of Rhodes is the famous Bar Street. If you like hardcore partying then this is the place to be!
If you want to see well known DJs like Axwell or Ingrosso you should head to 'Paradiso' which is a huge open-air club located just out of town on the East coast of the island. The doors open at midnight but their gigs don't really get going until about 2 a.m. and the party goes on till sunrise! Or perhaps you prefer the beach life...at Windsurfers' World we are notorious for our beach parties! Dance under the stars...have fun with the team and take a midnight dip in the warm Aegean sea.