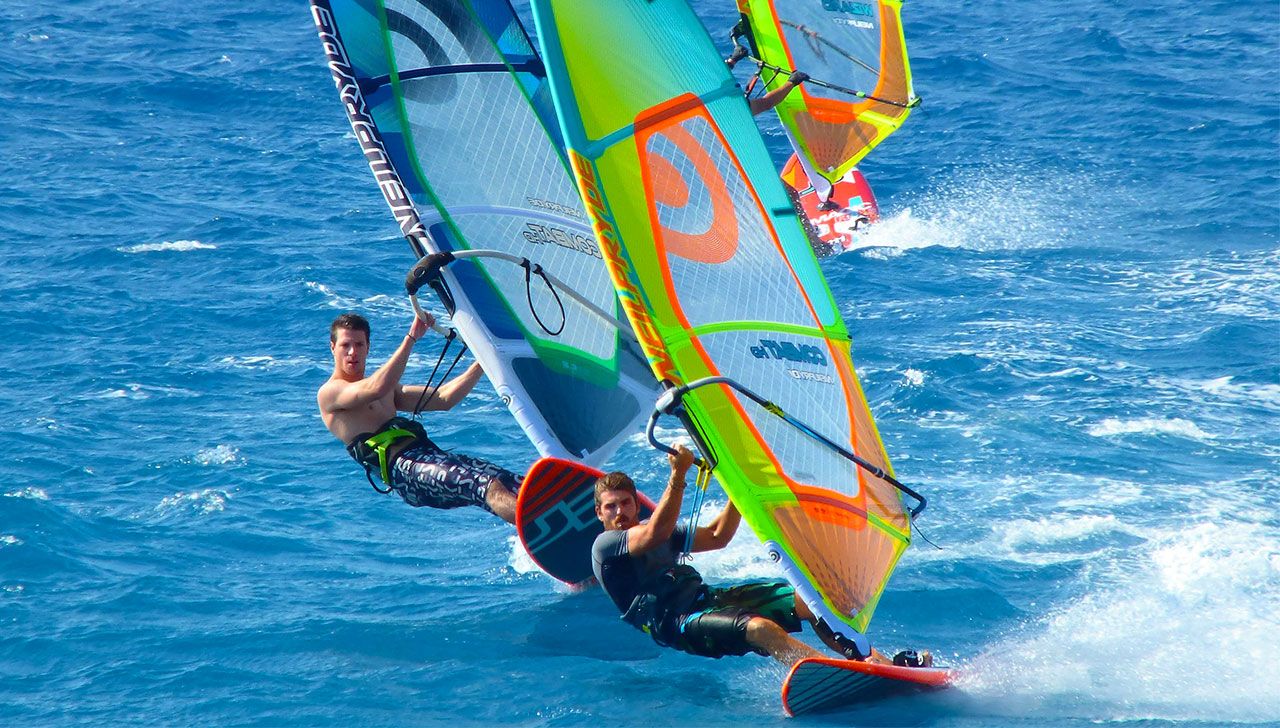 ---
---
THE WIND
In our spot the winds are legendary!
---
Our North West coastline is famous for its steady cross-shore winds, light and breezy in the morning increasing to strong, constant afternoon winds making WINDSURFERS' WORLD the perfect spot for all levels of windsurfing from beginners to intermediates to advanced free-stylers, free riders and wave sailors. Thanks to the Meltemi winds, the strong, dry North winds that pass through the Aegean islands every summer, our high season (June to September) guarantees wind as well as warm seas and make Rhodes island one of the top windsurfing hotspots in Europe (the wind statistics speak for themselves).
---
---
Average Temperature and Sunshine Hours
---

---
THE BEACH
Windsurfers' World Water-sports Centre covers over 400 m2 of beach!
---
It is located at the beginning of Ixia (directly opposite the Olympic Palace Hotel). Our waters are exceptionally safe, as they are rock and reef free and there are no dangerous currents or sea life to worry about. There are plenty of sun-beds and facilities on the beach for relaxing in between surf sessions and a local sea-front Cantina for a cold beer or a mid day snack. Just across the road you'll find plenty of other eating options together with a range of shops and supermarkets.
---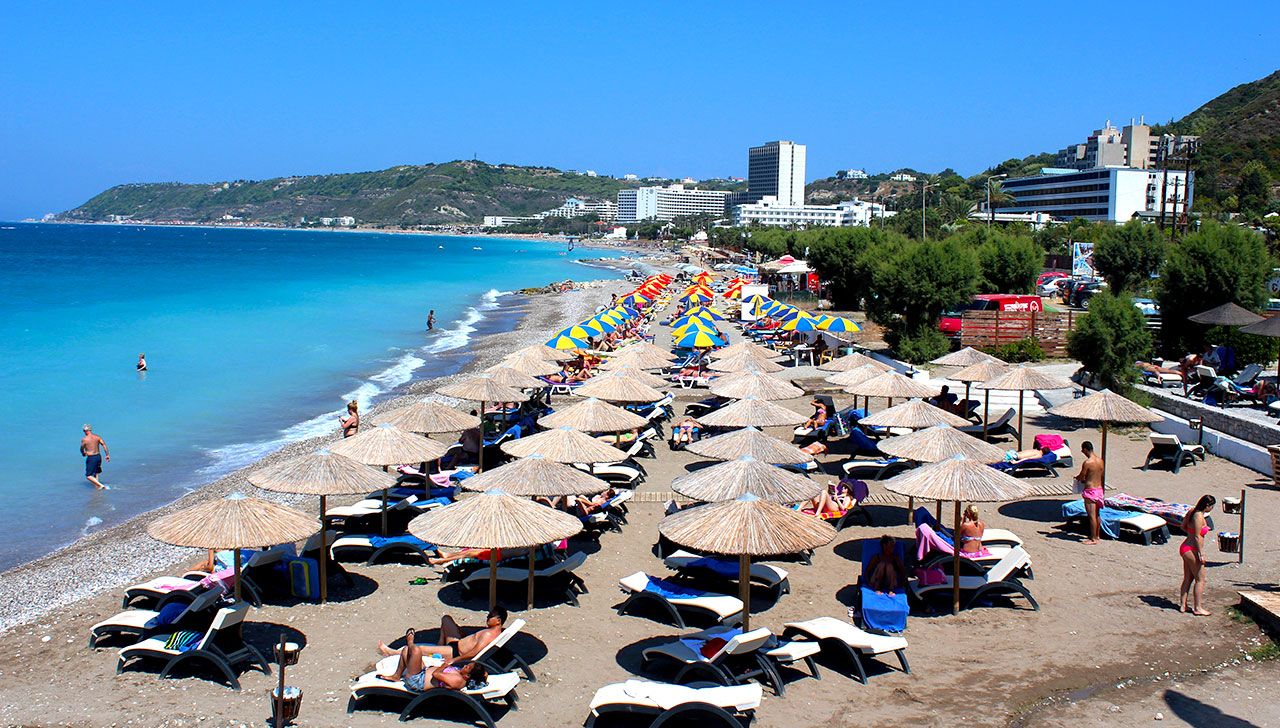 When you visit our station we want you to be as relaxed and as comfortable as possible – after all you are on holiday! That's why, included in the price, we provide our customers with a number of different facilities and services to make life a whole lot easier!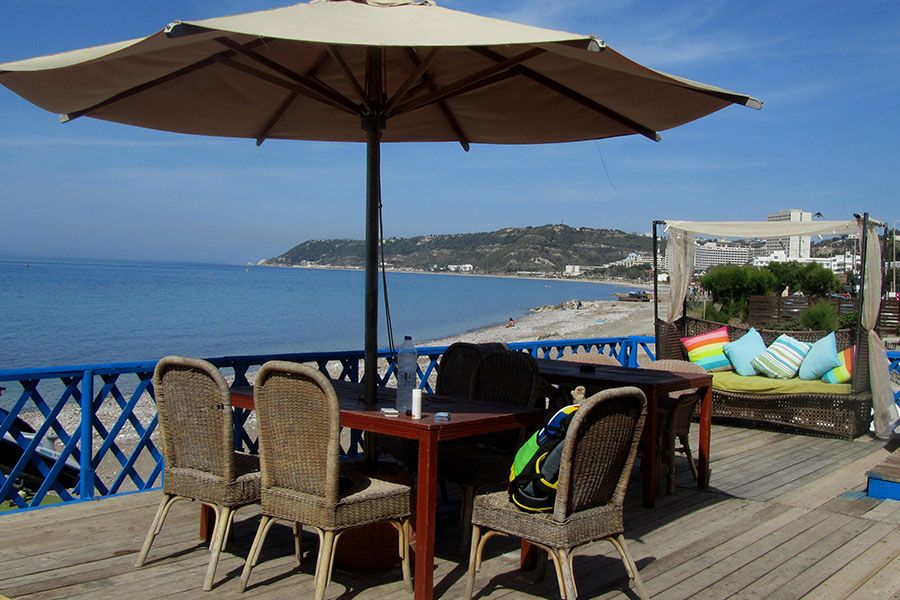 ---

The latest equipment from JP and Neil Pryde, including carbon boards and high performance booms and masts.

Open Pool Rental System – means you can change equipment as often as you like throughout the day!
Valet Rigging Service – our Team are on hand to set up for you whenever you want to surf.
Free Bay Watch and Rescue Service at all times.
---

Large deck area with plenty of seating for relaxation and views.
Storage facilities and Airport Transfers available on request.
Local run beach Cantina with Greek food, snacks and drinks